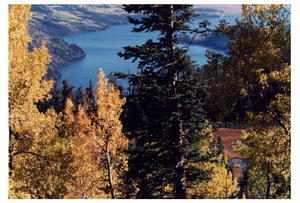 Fall scene from the Glimpse Lake Trail. Photo by Dave Bell.
Thursday, October 25


WY G&F Public Forums


Big Game Area Closures


Big Piney & Chimney Butte Hunt Management Area Sign-up in Pinedale
LOCAL FOCUS:


Former Pinedale Resident, Joe Evans, Dies in Salt Lake City


Whaddya-Want?


Crime Stoppers: Hoax Call
Wyoming Game & Fish to Host Public Forums
Licensing Agents, Prairie Dog Season and Spring Turkey Season discussions
Pinedale, Oct. 30, Library, 7 pm
The Wyoming Game & Fish Department will be holding public meetings across the state October 24-November 2 to discuss spring turkey seasons, proposals to reclassify prairie dogs as a regulated species and specifically defining which sporting goods stores qualify as license agents.
The Wyoming Game and Fish Department is proposing spring turkey seasons and quotas nearly identical to last year. Some opening and closing date changes are proposed, as well as some quota increases, for certain locations on the central and eastern side of the state.
To help avert prairie dogs from being listed as a federally threatened species, the G&F is proposing changing the status of both the black-tailed and white-tailed prairie dog from unprotected to regulated.
In the license agent regulation, sporting good stores would be redefined as a business with "more than 50 percent of inventory comprised of hunting, fishing and outdoor camping supplies and equipment." The regulation would only apply to future applicants and would not affect current vendors. The meeting in Pinedale will be held at the Sublette County Library on October 30 beginning at 7 p.m.
If unable to attend a meeting, comments will be accepted through Nov. 9 by writing: Wildlife Division, Wyoming Game and Fish Department, 3030 Energy Lane, Casper, WY 82604. Copies of the season proposals are available by writing the same address.
The G&F Commission will act on the regulation proposals at their Dec. 6 meeting in Cheyenne.
Big Game Area Closures
Wyoming Game & Fish
The Wyoming Game & Fish Department is alerting the public to seasonal closures of certain areas for winter range protection. Big game seasons are wrapping up and so is much of the access to Wyoming Game and Fish Department habitat areas that provide big game winter range.
According to G&F Habitat Supervisor Gary Butler, seasonal closures minimize stress-causing disturbance to wintering deer, elk and other wildlife. The closures also reduce the human and recreational impacts to the forage which supports wintering wildlife.
Big Piney and Chimney Butte Hunt Management Area Sign-Up in Pinedale
November 12th, WY G&F news release
Elk hunters with limited quota licenses in hunt areas 94 and 98 are eligible to sign up for the Big Piney or Chimney Butte hunter management areas and extend their hunting season for antlerless elk to Jan. 31.
Hunters can sign up in person at the Game and Fish Department's Pinedale office Nov. 12, 8 a.m. - noon.
Hunters with area 94 type 1 or 6 elk licenses are eligible for the Big Piney HMA. The permit allows individuals to hunt a specific off-forest area of area 94 and 92 Nov. 15 - Jan. 31. Unlike last year, the HMA is only open to area 94 limited quota license holders.
Area 98 type 1,2 and 6 license holders can sign up for the Chimney Butte HMA southeast of Pinedale. The permit allows individuals to hunt an off-forest portion of area 98 Nov. 12 - Jan. 31.
The G&F will issue permits to the first 100 eligible license holders for each HMA.
One reason why ranches participate in the program is to save time by letting the G&F answer the hunting inquiries. So the G&F urges hunters not to call the ranches, but to contact the G&F office with questions.
As part of the G&F's Private Land/Public Wildlife program, this is the fourth year of hunter management agreements. Hunters are reminded their contributions to the AccessYes check off on licenses and applications help fund Wyoming hunting and fishing access initiatives, including hunter management areas and the Walk-in Area program.
LOCAL FOCUS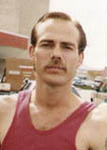 Former Pinedale Resident, Joe Evans, Dies in Salt Lake City
Services Oct. 27 in Santa Rosa, CA
Joseph Frank Evans, who lived in Pinedale from 1974 until 1981, died in Salt Lake City, Utah on October 17, 2001. Joe was the son of Jim Evans and Honey Iserman, who owned Wind River Sporting Goods and Green River Outfitters during the time Joe lived in Pinedale. He was born on April 17, 1961 in Santa Rosa, California, and moved to Pinedale in 1974 when he was 11 years old. He attended Pinedale High School and played for the Wrangler basketball and football teams, as well as track and field. Joe loved Pinedale and adapted quickly as he loved the outdoors. He moved back to Santa Rosa, California in 1981 to live with his mother and would often come back to Pinedale to visit. He was a construction worker by occupation.
Joe died on October 17 in Salt Lake City due to a massive stroke that may have been related to open heart surgery he had seven years earlier. Services will be held on Saturday, October 27 at Eggen and Lance Mortuary in Santa Rosa, California at 1 pm, with private interment at Santa Rosa Memorial Park. Cards can be sent to Jimmie Evans, PO Box 4390, Santa Rosa, CA 95402-4390. He leaves his parents: Jjim Evans and Honey Iserman; children, Joseph James Evans and Elizabeth Haley Evans; and siblings: Jimmie, Eddie, Melinda, Alia and Lindsay. For more information, call Jimmie Evans III at 707-568-5878 or e-mail jimmieevans@ap.net.

Whaddya-Want?
Whaddya-Want Rentals in Pinedale says, "Why Buy When You Can Rent?" They offer equipment rentals, party rentals, party supplies, special occasion and holiday decorations for parties, banquets, meetings and more. Need a tractor with a backhoe or brush beater? They have that, along with power tools, yard and garden equipment, compressors and other handy tools. Planning a party? See them for tables, chairs, wedding arches, as well as the streamers and all the other decorations you'll need. They are located on the west end of Pinedale, across from the new Super 8 Motel. For more information, visit their web site at www.whaddya-want.com.
Crime Stoppers: Hoax Call
Crime Stoppers is offering a $200.00 reward for information that would lead to the arrest and conviction of a person who called in a "hoax" shooting call Thursday evening (October 25th) at about 9:00 P.M. For More Details Click Here
---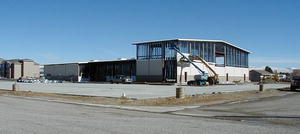 Workers install siding on the new Pinedale Entertainment Center being built on the west end of Pinedale. The Center will have two movie theaters and a bowling alley, and is scheduled to host the Pinedale Fine Arts Council's Black Tie & Blues fundraiser on December 31st.

Bar J Wranglers Return


Pinedale Health Fair


Black Tie & Blues Change


Cost of Living in Sublette County
LOCAL FOCUS:


Off the Paved Road
Bar J Wranglers Return
Saturday, Nov 3, 7 pm
The popular Bar J Wranglers are returning to Pinedale on Saturday, November 3rd for a performance at the Pinedale High School Auditorium. "Some folks call it a western musical show, some call it a stand-up comedy show with masterful cowboy music, others just call it the best muscial experience in the West." The group typically has a sell-out crowd, so people are encouraged to get their tickets early. The performance is family entertainment, brought to Pinedale by the Sublette County Christian School. Advanced tickets are $10 available in Pinedale from the Cowboy Shop, Office Outlet, and the Pinedale True Value. In Big Piney, tickets are available at the Midway Mall. Tickets at the door will be $12.
Pinedale Health Fair
Saturday, October 20
The annual Pinedale Health Fair will be held Saturday, October 20 from 9 am-1 pm at the Pinedale High School Gym. Health screening and health information will be available. Those who had blood tests taken earlier will have their results returned at the Health Fair.
Black Tie & Blues Change
December 31st, New Years Eve
The Pinedale Fine Arts Council has moved the date of their annual Black Tie & Blues fundraiser from November to December 31st. This year's gala New Year's event will be held in the new Pinedale Entertainment Center movie theater/bowling alley complex being constructed on the west end of town. The program will include a silent auction, casino night, great music, refreshments and New Year's Eve festivities. Funds generated from Black Ties & Blues helps the Pinedale Fine Arts Council provide the community with live performances, art shows, artists in residence, school performances and workshops. For more information on the PFAC program and schedule of performances, please visit their web site: www.pinedaleonline.com/pfac or e-mail them at pfac@wyoming.com.
Cost of Living in Sublette County
Ranked 2nd Most Expensive County in State
Sublette County is the second most expensive place to live in Wyoming, according to Wyoming Cost of Living Index numbers released by a Wyoming Department of Administration and Information Division of Economic Analysis report for the second quarter of 2001. The report compared prices for housing, food, transportation, apparel, medical, recreational and personal care across the state. The cost of food and medical care were below the state average, but housing, apparel, transportation, recreation and personal care were all higher than the state average. Sublette County was even higher than Teton County in apparel costs. Teton County historically has been ranked the most expensive county in the state to live. Sublette County had the fourth highest housing cost in the state.

Wyoming Road Report
The Wyoming Road Report is back in operation for the season and is at 1-888-WYO-ROAD. Callers using cellular phones can dial #ROAD. People from outside Wyoming can call 307-772-0824.
Travelers should be prepared for early and icy winter driving conditions. There may be winter conditions on mountain passes
such as Teton Pass, while valley areas are much warmer. Have tire chains and
other winter travel provisions in your vehicle including warm jackets, food and blankets.
Road construction continues on about six miles of road in the Snake River Canyon with delays of up to an hour possible as crews continue with blasting and tree removal which will result in rocks in the road. These delays will be from Monday through Saturday from 1-2 pm. A pilot car is guiding traffic through the construction areas. Work also continues on bridges in the Hoback Canyon with single land traffic controlled by stoplights on three bridges. No overweight loads are permitted on Highway 191 in this section and width restrictions of 10 feet wide or less are in effect. Delays of from 2-30 minutes are possible in construction areas. Note that traffic fines are higher in work areas. More information is available at http://wydotweb.state.wy.us.
LOCAL FOCUS
Off the Paved Road
Those of you who have been anxiously awaiting the next great story "Off the Paved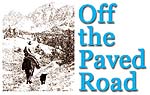 Road" by James Rogers will very much enjoy his latest entry. You may think that things like this just don't really happen. Or, if they are going to, they will happen at the most inopportune moments. So James gets back to hunting camp and is informed that a plane had buzzed the camp four times at dusk before dropping what appeared to be a flashlight with a note attached to it down to the camp. But they can't find the flashlight! Cell phones often don't work in our remote mountain locations, so whatever the message was, it had to be important! You'll have to read the story to find out more! www.OffthePavedRoad.com.
---
Saturday, October 13 - Les Wilcox Killed in Vehicle Accident
Pinedale resident Les Wilcox, and Earl Peterson of Canada, were killed Saturday morning in a two-vehicle accident at the Cora Y intersection with Highway 191. (more)
First Dustings of Snow
Friday, October 12 - Weather Change


A Change in the Weather


Walk-In Fishing/Hunting Access


Bonneville Cutthroat Trout not to be listed as Threatened or Endangered
LOCAL FOCUS:


Green River Drift Underway


Trudy's Take
A Change in the Weather
The weatherman warned us fall was about to change to winter and the first dustings of snow arrived Thursday. Some folks have already had to deal with frozen water pipes and we're getting reluctantly back into the routine of scraping the car windshields before setting off for work in the morning. Low temperatures have been dipping down into the teens at night and daily highs in the 40-50s.
The Pinedale Ranger District reports that all the Forest Service campgrounds are now officially shut down and water has been turned off. Hunters and snowmobilers can still use the campground areas throughout the fall and winter without a fee, but no services are available.
Outdoor recreationists are advised to wear flourescent orange when outdoors during hunting season to make them more visible. Hunters are required to wear orange. High country trail users who have parked their vehicles at trailhead parking lots should be aware that significant snow can arrive at any time up high, possibly blocking off road access for the season. It's not unheard of to have vehicles stranded in trailhead parking lots over the winter if visitors don't get them out in time, so late-season visitors should be alert to the weather conditions.
Despite the cooler temperatures, the forest is still very dry. Hunters, firewood gatherers, and anyone out in the forest should still be very careful with campfires, cigarettes and chainsaws that might cause a wildfire. Fire restrictions were lifted Thursday on BLM lands and were lifted on Bridger-Teton National Forest and Sublette County lands two weeks ago. Fire restrictions remain on Game & Fish managed lands.
Walk In Fishing & Hunting Access
Wyoming Game & Fish Program
The Wyoming Game & Fish Department is alerting landowners that the deadline to enroll land in the Wyoming Game and Fish Department's Walk-In Area fishing program for 2002 is Nov. 1.
A WIA is a tract of land or water the G&F leases for public hunting or fishing. Beginning this sign-up period, landowners can sign contracts from one to five years. Each additional year of enrollment adds a five percent increase over the base payment.
Landowners may enroll both fishing and hunting areas in the WIA program, and receive a combined potential maximum compensation of $2,400 per year. The sign-up deadline for 2002 hunting WIAs is May 1, 2002.
WIAs are part of the G&F's Private Lands/Public Wildlife Conservation Initiative program and are an exceptional approach to providing hunting and fishing access, say many sportsmen and landowners, according to a Wyoming Game & Fish press release. The program's main objectives are to maintain and enhance wildlife habitat and to enhance hunting and fishing opportunities for the public.
Landowners interested in enrolling land in the PLPW program should contact their local game warden or biologist to set up a short field interview to assess the area.
Bonneville Cutthroat Trout not to be listed as Threatened or Endangered
The U.S. Fish and Wildlife Service announced Oct. 9 that the Bonneville cutthroat trout, also known as the Bear River cutthroat, does not warrant listing as a threatened or endangered species under the Endangered Species Act, according to a Wyoming Game & Fish news release. In February 1998, the Biodiversity Legal Foundation petitioned the service to list the cutthroat subspecies as threatened throughout its range and designate its occupied habitat as critical habitat under the act.
The Bonneville cutthroat is native to southwestern Wyoming, primarily in the Smiths Fork and Thomas Fork drainages of the Bear River system. Green River Regional Fisheries Supervisor Ron Remmick says Wyoming has 36 streams with populations of Bonneville cutthroat in the Bear River system. Approximately 84 percent of the streams in the Bear River drainage are home to the Bonneville cutthroat. Remmick says the 230-acre Lake Alice in the southern Bridger-Teton National Forest has a naturally-reproducing Bonneville cutthroat population. At one time the subspecies was thought to be extinct in Wyoming.
The service announced in its 12-month finding report that in recent decades, conservation efforts have restored and protected Bonneville cutthroat trout in many streams. In addition, recent surveys revealed that many more pure Bonneville cutthroat trout populations occur than what was previously thought, and pure populations continue to be identified.
Overall, viable, self-sustaining Bonneville cutthroat trout populations have been found to remain widely distributed throughout the historic range of the fish and are being restored or protected where feasible.
LOCAL FOCUS
Green River Drift Underway
As the weather turns colder and snow starts to dust the high country, cattle that roamed allotments in the Green River drainage mountain valleys work their way down to lower ground. The ranchers and hands of the Upper Green River Cattle Association begin bringing the herds down to the cutting grounds at the Cora Y, at the junction with Highway 191. Each day, cowhands sort through the cattle collected in the gathering grounds to separate their cattle from the ones belonging to the other ranchers from the area. The process of moving the cattle down from the Upper Green River to the gathering grounds, and sorting them out, typically takes several weeks each fall.
Local ranchers formed an association in the early 1900s to help care for the cattle in the area and cattle have trailed or 'drifted' up and down the Green River each spring and fall for so many years the migration eventually became known as the Green River Drift. Each spring and fall, visitors driving on Highway 352 on their way to Green River Lakes can see cowboys on horses trailing along with the herds on the Drift.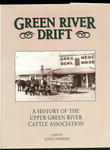 A wonderful local book on the Drift was written in 1994 by Jonita Sommers, whose family has been ranching in the Green River Valley for many years. Only 1000 copies of her book, "Green River Drift, A History of the Upper Green River Cattle Association, A Changing Cowboy Legacy, in Words and Pictures" were printed. Copies are very hard to find today, but occasionally one will show up in used book stores or on E-Bay for anyone who carefully looks. Copies are also available in the Pinedale and Big Piney Sublette County libraries. Pictures and a story of the Green River Drift also appeared in the October 11, 2001 issue of the Sublette Examiner newspaper written by Rhonda Swain.

Trudy's Take - Trudy Fry
It snowed in town and it frosted that super glue frost that won't scrape off your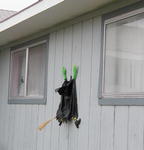 windshield and there are a bunch of people running around in cami clothes and bright orange toppers on their hats. It must be getting close to that holiday that we all know and love (especially the chocoholics) as Halloween. We were actually planning on a bit more snow than the teaser that we got. The snowbirds among us are beginning their preparations for the drive south. The "old timers" are warning us of a long, snowy and cold winter. All of this great news just when my tomato plant was in full swing. It now resides in my house with hopes that the last of the green ones will ripen on the vine. The Indian Summer is gone and we are now in the "hunker down" mode. I think that I will stock up on the hamburger sale at Falers this weekend and let those that are much hardier in body and spirit than I am roam the hills and make those funny sounds and freeze their noses off and try to outsmart the wild things that wander through the forest. I will think of them while the hot chocolate cools and the cookies bake. Best of luck to them.
---
Tuesday, October 9
Getting Ready for Winter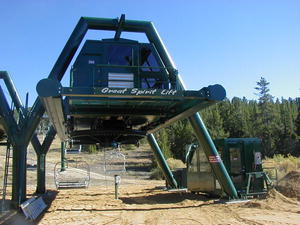 (click for larger photo)
White Pine Ski Area, and ski enthusiasts, await snow to begin the winter season. New for this year, two new advanced terrain ski trails have been cut on the mountain and the Ski Rental Shop has been moved from town to the Base Lodge. The ski area hopes to be open mid-November, depending on snow conditions. (More info)

Public Meeting on Canada Lynx


White Pine Ready for Snow
LOCAL FOCUS:


Forest Still Dry


Wyoming Snowmobiling Highly Ranked
Public Meeeting on Canada Lynx
October 11, Jackson, 7-9 pm
The Bridger-Teton National Forest will be holding a public meeting on public scoping meeting Thursday, October 11th from 7-9 PM at the Teton County Commissioners Chambers in Jackson, Wyoming.
The purpose of the meeting is to gather public input for the proposed Northern Rockies Lynx Amendment that would add management direction to 18 Forest Plans and 18 BLM Land Use Plans, to reduce risks to Canada lynx, and to provide habitat for their continued survival. Public input will be used to understand how the proposal affects lynx and people, and to develop alternative proposals. The comments received will become part of the public record.
Anyone who has questions can call the Bridger-Teton National Forest at (307) 739-5500. Those unable to attend this meeting and who would like to submit comments prior to the October 26th deadline, can mail comments to:
Northern Rockies Lynx Amendment
ATTN: Jon Haber
Northern Region Headquarters
P.O. Box 7669
Missoula, MT 59807
White Pine Ski Area Ready for Snow
Hope to be open by mid-November, depending on snow conditions
White Pine Ski Area, located ten miles from Pinedale in the Bridger-Teton National Forest, has been busy readying the ski area for the upcoming winter ski season. Skiers will find two new advanced terrain trails available this year, White Rock and Lost Eagle. Also, the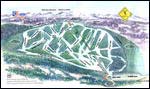 White Pine Ski & Sport Ski & Rental shop has been moved from downtown Pinedale up to the Base Lodge on the mountain this year, making it more convenient for skiers to rent equipment. Ski passes will be on sale until November 1st.
Cross-country skiers are encouraged to come up and use the White Pine lodge as a launching point to access many miles of groomed and ungroomed trails. The Ski Area is nestled at the base of the Bridger Wilderness and use of the cross-country trails is free. The Lodge makes a convenient launch and pick-up point for those skiers who prefer to cross-country ski while others are using the lifts for downhill skiing.
Even non-skiers are invited to come up to the Lodge to enjoy lunch and the great view of the lift and skiers coming down from their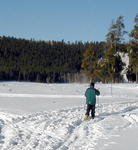 runs on the various trails. The Lodge windows offer great views of all the runs to see skiers and snowboarders in action. Parents will enjoy being able to keep tabs of their crew while sipping coffee or hot chocolate from the warm lodge during ski breaks. For more information about White Pine, visit their web site: www.whitepineski.com.
LOCAL FOCUS
Forest Still Dry
Despite fire restrictions having been lifted last week from Sublette County and Bridger-Teton National Forest lands, visitors are being asked to still be very careful with campfires, cigarettes, and chain saws. The Bridger-Teton National Forest has already had several small fires that have apparently been started through carelessness since the restrictions were lifted. Last evening, Monday, another small fire was apparently started by a careless hunter in Kilgore Creek on the Big Piney Ranger District. This fire is expected to be brought under control today. Forest Service managers caution that forest conditions are still very dry and fire restrictions may be put back in place if conditions worsen and more fires are started. Fire restrictions remain in effect on BLM and Game & Fish managed lands.
Wyoming Snowmobiling Highly Ranked
Readers of SnoWest magazine rank Wyoming as the place with more high quality areas to snowmobile in than any other state, according to a news release from Wyoming Travel and Tourism. Four of Wyoming's trail areas finished in the top ten. Results are published in special travel planner issue of the magazine that has just been distributed to a paid circulation in excess of 100,000 people. SnoWest readers ranked areas in 12 western states. Editors say hundreds of surveys evaluated such categories as scenery, grooming, and snow quality. Wyoming's Continental Divide Trail System (CDST) ranked second overall, behind perennial leader West Yellowstone. "Whether you are after hardcore hillclimbing, chest-deep powder, untracked meadows or a day-long boondocking expedition, make sure you get to the CDST soon," SnoWest publishers suggest.
There are about 2,000 miles in the Wyoming snowmobile trail system and all areas have benefitted by registration and user fees collected from both residents and non-residents. One hundred percent of registration and user fees goes back into maintaining the trails for signing, publishing of maps or grooming. (Local Snowmobiling Info) (Wyoming Snowmobiling Page)
---
Friday, October 5 - Fire Restrictions lifted some places
The new Pinedale Super 8 Motel is now open on the west end of Pinedale. The new three-story facility has 43 rooms, an indoor pool and hot tub, and business center. The new motel is located on Hwy 191 next to the soon to be completed Pinedale Entertainment Center. (More info)

Fire Restrictions Still on BLM Lands


National Forest Rec Survey


Hunting Reminders from WY G&F
LOCAL FOCUS:


Road Construction Update


Super 8 Now Open
Fire Restrictions Remain in Effect on BLM and Game & Fish lands, lifted on Bridger-Teton National Forest
Campfires allowed, caution still urged
The Bureau of Land Management reminds the public that fire restrictions are still in effect on BLM administered lands in the Pinedale, Rock Springs and Kemmerer areas. Restrictions are also still in effect on Game & Fish managed lands. Fire restrictions were lifted by the Bridger-Teton National Forest and Sublette County earlier last week.
Backcountry users are still being urged to be extremely careful when recreating in forested area. Campers should use fully enclosed liquid or gas fueled stoves in lieu of campfires, whenever possible.
National Forest Recreation Survey
Beginning this month, Forest Service and contract employees will be working in developed recreation sites and along Forest Service roads participating in a National Recreation Use Survey to collect local visitor use information. Survey personnel will be wearing bright orange vests and will be near a sign that says "Voluntary Recreation Use Survey Ahead." Every forest in the country is doing this on a four-year schedule; beginning in October (our fiscal year 2002) the Bridger-Teton National Forest will begin its year-long survey.
All responses are confidential and respondent's names are not written anywhere on the survey. The basic interview lasts about 6 minutes. Every other visitor will be asked a few additional questions which may take an additional 5 minutes. The questions visitors are asked include: where they recreated on the Forest, how many people they traveled with, how long they were on the Forest, what other recreation sites they visited while on the Forest, and how satisfied they were with the facilities and services provided. Twenty-five percent of visitors will be asked to complete a confidential survey on recreation spending during their trip. If you have any questions about this study you can
visit the web site at: www.fs.fed.us/recreation/recuse/recuse.shtml
or call the Bridger-Teton National Forest at (307) 739-5516 for further information.
Hunting Reminders from the Wyoming Game & Fish
The Wyoming Game and Fish Department wants to help hunters avoid common mistakes that may put them afoul of the law and has released a list of many of the most hunting violations. These include:
Shooting From a Public Road It is illegal to shoot from or across a public road when hunting or target shooting. That includes the shoulder and borrow pit. If the road is fenced, a hunter must be on the other side of the fence before shooting. If the road is not fenced, the hunter must be past the borrow pit.
Trespassing Hunters must have permission to enter private land in Wyoming, even if the intent is to just cross the private land to reach public land. In Wyoming, private property does not have to be posted to deny access.
Failure to Wear Fluorescent Orange For whatever reason, some big game hunters still refuse to wear fluorescent orange. Wyoming has a flexible hunter orange law compared to many states. In Wyoming, hunters must visibly wear a fluorescent orange vest/coat, hat or both. Camouflage hunter orange patterns are allowed.
For more information, go to the Wyoming Game & Fish web site.
LOCAL FOCUS
Road Construction Delays on Hwy 189 & 191
Extended traffic delays are expected at one of the bridge projects on U.S. Highway 189 & 191 after 7:00 a.m. Friday, October 5th. Crews will be pouring a new bridge deck for the reconstruction project about one-mile north of Granite Creek in the Hoback Canyon.
The work is planned sometime after 7:00 a.m. on Friday. Since the bridge repair projects started on U.S. 189 & 191 this spring, delays have ranged from five to 30 minutes. Motorists should plan for delays between 20 and 30 minutes.
Much of the necessary area roadwork needs to be done during the warmer months when temperatures and weather conditions are conducive to the work.
For emergency and current information on Wyoming Department of Transportation (WYDOT) projects, tune your AM radio to 1610 AM near Hoback and Alpine Junctions.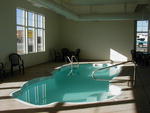 New Pinedale Super 8 Now Open
The new Pinedale Super 8 Motel is now open for business, adding 43 new rooms, including 2, two-room suites to the Pinedale lodging scene. The three-story lodge has an indoor pool, hot tub, business communication center (with computer, copier and limited fax), and guest washer & dryer laundry facilities. Pets are allowed with permission. Prices start at $54 and up, depending on the room and the season. Reservations can be made through the 1-800-800-8000 reservation phone number, or by visiting the Super 8 web site at www.super8.com. For more information, please click here.