Current Fundraising Campaigns:
Sublette County Cares Community Service | Museum of the Mountain Man fundraising
---
We provide manpower for service projects. We are always looking for more people to be involved and contributions are helpful.

We operate with a volunteer board.

We are a 501(c)(3) charitable organization. Contributions are tax deductible. Thank you!

This fundraiser goes through 2018

For more information email
sublettecountycares@gmail.com

Find us on Facebook!

Sublette County Cares
Volunteer Community Service Projects

Sublette County Cares Current Projects:
Getting firewood: to help a person that recently had back surgery, and we will stockpile some extra for those "dead of winter crises" to help anyone in need over the winter.

Home repair work: Helping a homeowner in Big Piney who got swindled on a home repair job. She paid money but the crew didn't do the work. Total repairs needed are about $15,000. We have helpers to do work and could use donations. We can get discounted materials once funds are collected. This is a large project. Volunteers to help also welcome.

Building a handicap access ramp Owner has raised the funds. We will provide the manpower with some assistance from the high school shop class..


Please contact us for more information.

---

Sublette County Cares Past Projects:
We painted a house. The owner provided the paint and fed our crew.
Built a handicap ramp and finished a patio. They fed us in trade.
Rebuilt a patio. Placed owner-provided pavers and sand.
Maintained a yard for an elderly shut-in until she moved to the Sublette Center.
Helped a family move from their previous home to a new address after the owner suffered a back injury. They fed us.

---
Seeking financial donations to help fund the Museum's 2018 Living History programs and events

Living History Days
Green River Rendezvous
American Mountain Men
Lapita Frewin childrens' programs
Michael "Bad Hand" Terry
2018 Rocky Mountain Fur Trade Journal

This fundraiser goes until December 31, 2018

For more information call the Museum of the Mountain Man in Pinedale, Wyoming
307-367-4101
www.mmmuseum.com

Museum of the Mountain Man
Annual Fund Drive
Seeking financial donations to help pay for the Museum's 2018 Living History programs & events
Our past funding sources have been cut way back for 2018 and we are asking the community for donations towards our summer programs. Any amount is very helpful and appreciated.
Fundraising Goal for 2018 programs: $10,000
Raised to date: $0 (as of 11/9/17)
Fundraising starts with Wreath Auction Dec. 1, 2017


HOW TO DONATE: Mail donations to the Museum of the Mountain Man, PO Box 909, Pinedale, WY 82941, or click on this link to donate online. Members, please consider bumping your membership up to a higher level when you renew. Historical Society members receive a copy of the award-winning Rocky Mountain Fur Trade Journal. Call Museum Director Clint Gilchrist at 307-367-4101 for additional details about ways you can donate or sponsor any of our history education programs. Don't miss our annual holiday Wreath & Chocolate Auction on Friday, December 1, 2017in the Lovatt Room of the Pinedale Library.

---

Thank You!

Any amount helps!

Contributions are tax deductible.
---
Past campaigns:
Pinedale Food Basket School Supply Fundraiser - $35 to $40 per needy child on their list, ended Sept. 30, 2016, successful
Marbleton-Big Piney Clinic Walk to End Alzheimers - Goal to reach $10,000, ended Sept. 10, 2016
2016 Dancing With the Sublette Stars - Team Scott & Nora, fundraising for the Children's Learning Center in Sublette County
2016 Crow Lodge Tipi Rain/Sun Shade - Goal $2,000, Sublette County Historical Society/Museum of the Mountain Man, successful
Check back for more community involvement opportunities and check on the progress of fundraisers.
Contact us to add your Sublette County project to this page, call or text 307-360-7689, support@pinedaleonline.com.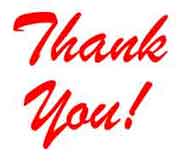 How can my organization get a ad on this page?
This page is a public service of Pinedale Online. Fundraising ads on this page are free to Sublette County entities. Fundraising thermometer ads must be for a specific financial target goal or project in Sublette County, have a start and end date, with a total $$ goal to be reached. Ads can also be more general seeking volunteer help or listing ways people can volunteer or donate towards the organization's cause. Stop by the Pinedale Online office in Pinedale or call/text 307-360-7689, or email the details of your project. Must include a contact person with phone or email.
We welcome sponsors of this page. Cost for a sponsor box ad is $25/month.